Paul Marais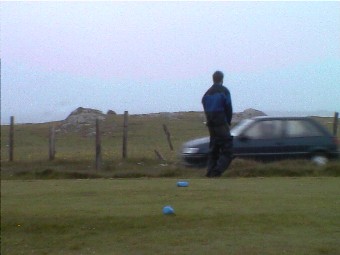 Record:
Played 21: Won 12, Lost 9, Drawn 0
Strengths & Weaknesses:
Without a doubt the most beautiful swing to be associated with a 16 handicap. "The Big Easy" has seen a steady decline in his results from the heady heights of being undefeated at Royal Lytham & St. Anne. However, having taken the plunge of marriage we feel there are better results to come from his more settled domestic situation. In the presence of alcohol, Paul can be lead astray and loved ones are know to call other team members to try and locate him during the course of the event.
Opposing Captains View:
Known originally by the North as the "The Big Mexican" having left his mule in the car park before destroying the links or Royal Lytham on his first cup appearance. Questions were asked and Paul answered these himself at the Machrie by proving that Sarge was not the only person who could destroy his game with drink.