Neil Whiteing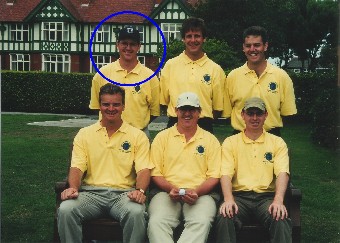 Record:
Played 3: Won 1, Lost 2, Drawn 0
Strengths & Weaknesses:
A participant in the inaugural event, Neil set the tone by flying in from San Francisco. This example has subsequently been taken up by others and guests from far and wide are not uncommon. We all hope that he will make an appearance in future years, but we understand that he has initiated a similar event in the US founded on the same philosophies and principles. Good luck fellow competitors and drinkers.
Opposing Captains View:
Any one that has survived having David as a brother gets my vote. Enjoyed his company at Lytham and hope he can make a return some time soon.