James Jennings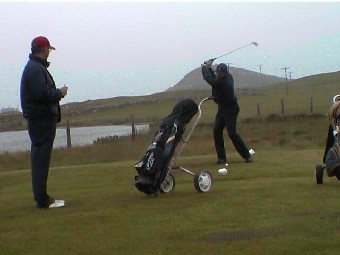 Record:
Played 15: Won 6, Lost 7, Drawn 2
Strengths & Weaknesses:
James is a 24 handicapper working hard to move into the teens. He has not used fatherhood as an excuse (unlike some of the opposition) and is the first to sign up for the next event. We feel he is poised for a breakout year. This may well be na´ve optimism, but we shall live in hope.
Opposing Captains View:
As a father of two very young children I will accept James's excuse of fatherhood affecting his game. Lets hope James decides to have lots more. A very good name for the name game!