Darren Goldman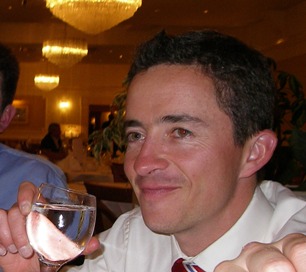 Record:
Played 3: Won 2, Lost 1, Drawn 0
Strengths & Weaknesses:
To Be completed by Dave W.
Opposing Captains View:
Q. "Where would we be if we did not have rules"
A. "France"
This simple statement as frequently pronounced by Al Murray the pub landlord is what makes us better than the french. So why did Darren and Graham flaunt the rules and have a 9 hole game? They can talk about injuries and bad weather as much as they like but it is another small step in us degrading our values and becoming closer to those garlic smelling surrender monkeys. Let's hope we don't see any repeat performaces.