Peter Cosgrove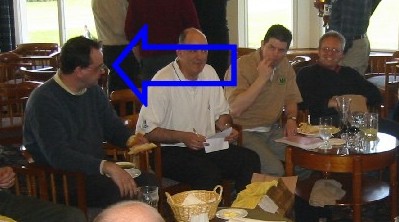 Record:
Played 3: Won 0, Lost 2, Drawn 1
Strengths & Weaknesses:
One of the midlands duo (along with Ross) who had promised so much in early season practice but found they had left their 'A' game somewhere near Gretna Green. Peter was a solid competitor who gained a well deserved half in his singles at the end of his first Hemisphere Cup appearance. I feel that we have not seen the best of Peter and like a good wine will mature as the years pass by.
Opposing Captains View:
I can certainly concur with the Northern captain and look forward to Pete's performance maturing with age. He certainly seems to have the commitment, clearly demonstrated by him and Ross playing one of the Top 100 Golf Courses on the drive up to Turnberry. All in all, a slow but steady start in what can be intimidating company.