Mike Masters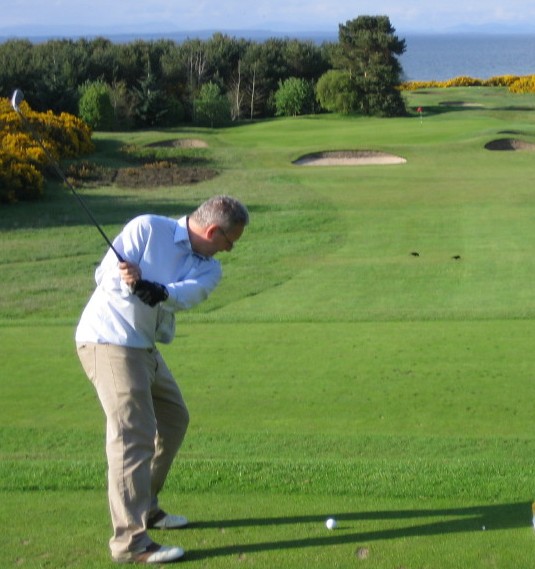 Record:
Played 48: Won 23, Lost 17, Drawn 8
* Mike played for the South at Woodhall Spa where he did the wrong thing and won his match
Strengths & Weaknesses:
Hemisphere Cup Legend!!!!!!!!
First on the team sheet, Steady Eddie is the complete golfer and unlike the rest of the northern team does not drink himself silly mid match. A bizarre putting stroke which occassionally breaks down is his only weakness. Fathered a son, Jack, last year though resisted the urge to give him the middle names 'Nicholas Windsor'. (Jack Nicholas Windsor Masters - Geddit!!!).
Opposing Captains View:
The man with two putters, neither of which appear to be golden, is a tough competitor. Not easily lead astray at the bar, he displays a level of discipline that appears to be lacking in some of his less successful team mates. Someone the South need to target this year.