Barry Prince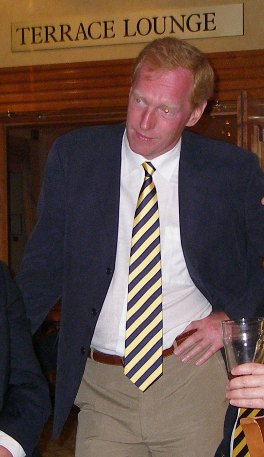 Record:
Played 12: Won 4, Lost 8, Drawn 0
* Barry played for the South at Woodhall Spa where he did the right thing and lost
Strengths & Weaknesses:
A new addition to the cup in the 2006, Barry's swing was blown somewhere into the sea off Saunton on the first day and did not come back before the end of the tournament. Despite a limited performance on the course, Barry made a strong contribution in the bar and was a key part of the winning team at Ballyliffin.
Opposing Captains View:
With a record like that, Barry is welcome back any year!