THE HEMISPHERE CUP
Founded 2000

12th Hemisphere Cup – Woodhall Spa, England
May 19th/20th, 2011
<![if !vml]>

<![endif]>
The 12th Hemisphere Cup will be played at Woodhall Spa, England on the 19th and 20th May, 2011. The match will be played with two rounds on the Hotchkin and one round on the Bracken course.
The Hotchkin Course
One of Britain's finest courses, The Hotchkin, is built on sandy soil which allows for year round play. Set amongst banks of gorse and broom, backed up with layered canopies of oak, fir and towering silver birch and encapsulated all upon a glorious carpet of heather, the natural beauty of this Lincolnshire oasis serves only to emphasise the majesty of this famous course.
Renowned for its formidable bunkers and narrow fairways, most visitors will remember the panoramic views of the 11th and the charm of the short 12th hole. It has often been stated by the golfing press and top players alike that there are 18 great holes on the Hotchkin.
A golfers' course rewarding of good shots, considerate to the moderate, punitive to the bad – but always presented in pristine condition amidst wonderful natural surroundings.
The Bracken Course
Created from commercial woodland, scrub and arable farmland, Donald Steel's vision for The Bracken Course has materialised into a course of exceptional finesse and imaginative design.
Although it is situated alongside The Hotchkin, the design and terrain are quite different. Many of the holes are in a parkland setting and the remainder make good use of Bracken Wood at the far end of the estate. The fairway and greenside bunkers, together with the large undulating greens, provide a resemblance to an American style course.
Much emphasis has been placed on ecology with many species of wild flowers encouraged to grow whilst, at the same time, securing the habitat of local wildlife. This subject is high on the list of priorities of the English Golf Union who, amongst its many roles, provide an advisory service on how to build golf courses in harmony with nature.
http://www.woodhallspagolf.com/
The format of the event will be as normal with one round late on the Thursday afternoon (4pm) and two rounds on the Friday with accommodation on the Thursday and Friday night. Accommodation will be in the town of Woodhall Spa.
<![if !vml]>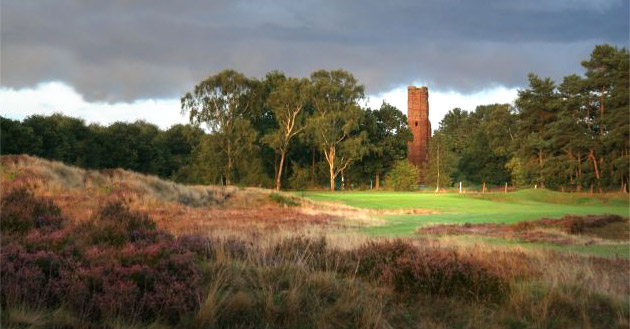 <![endif]>