THE HEMISPHERE CUP
Founded 2000

7th Hemisphere Cup - Saunton, England
May 18th/19th, 2006
'The finest course never to have hosted the Open Championship' - Henry Longhurst

Dates for your diary
We can confirm that the Hemisphere Cup is returning to England for the first time since the inaugural competition in 2000. The 7th Hemisphere Cup will be played at Saunton, North Devon. The dates are the 18th & 19th May 2006 with tee-off times at 14:30 on the West Course on the 18th , followed by two rounds on the East Course on the 19th, with the Championship Dinner to follow.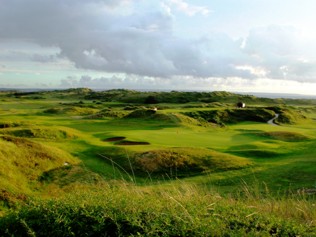 Costs
Accommodation will be at the Saunton Sands hotel and at this stage the costs for the golf and the accommodation will be around £300. This does not include travel and other ancillary costs (drinking and team shirts).
PS David Whiteing has decided that he will be taking over responsibility for team tops given the unfortunate choice of colours last year!